Cookies
Cookies are sold individually and can be packaged individually or in a box.

Hand Painted Sugar Cookies
- Sugar cookies, painted with colored frosting in your choice of shape, and theme.

Chocolate Chip Cookies
- Nothing beats old fashioned delicious chocolate chip.

Peanut Butter Cookies
- Classic peanut butter cookies.


 Cupcakes
Cupcakes come in two major variations. Filled, and fillingless.
Fillingless cupcakes have the cake component and a frosting on top.
Filled cupcakes have the cake component, frosting, and also a filling inside the cake.




| Cupcake Cake Flavors | Cupcake Frostings | Cupcake Fillings |
| --- | --- | --- |
| Chocolate | Vanilla Buttercream | (Any available frosting can be used as filling) |
| Dark Chocolate | Chocolate Buttercream | Cookie Dough Filling |
| Vanilla | Cookie Dough Buttercream | Milk Chocolate Ganache |
| Marble | Cookies and Cream | White Chocolate Ganache |
| Strawberry | Marshmallow Cream | Raspberry Filling |
| Red Velvet | Bavarian Cream | |
| Tie-Dye | Cream Cheese | |

Specialty cupcakes are also available.

Chocolate Chip Cookie Dough CupcakeMoist chocolate cake with a cookie dough center, and creamy cookie dough frosting garnished with mini
chocolate chips.

Black Bottom CupcakeDark chocolate cupcake filled with chocolate chip cheesecake filling,
topped with vanilla frosting.

Hummingbird Cupcake
Super moist fruit cake with banana, pineapple, apple, and pecans, topped
with creamy cream cheese icing.

Mini Burger CupcakesCupcakes made with 2 vanilla cake buns, and a chocolate cake patty, filled with
different colored buttercream to imitate ketchup, mustard, lettuce, and cheese.



 Cheesecakes
Cheesecakes come in a 9 inch size.


New York Cheesecake - Our rich 9 inch cheesecake made with cream cheese. Comes with a coconut walnut crust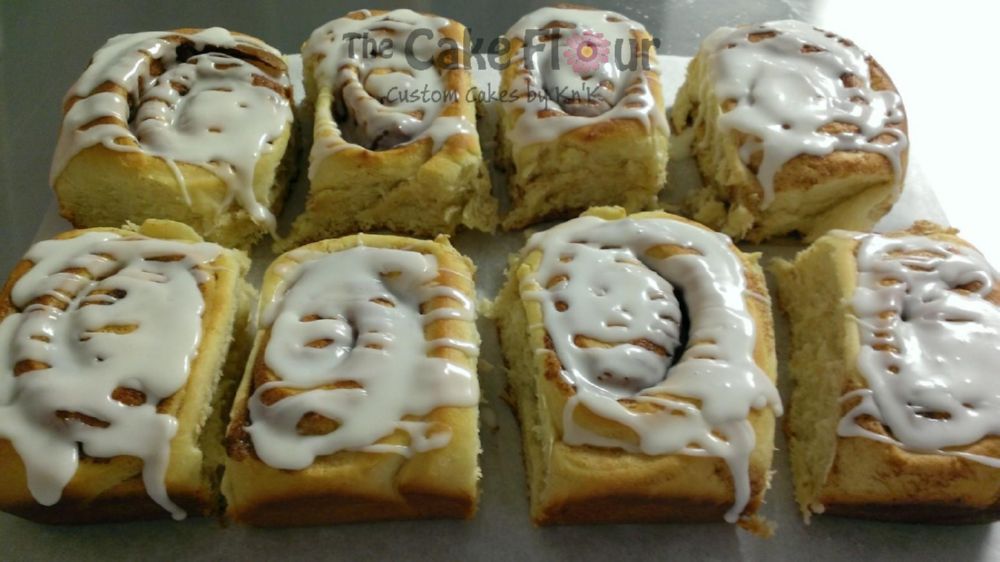 Cinnamon Rolls
Cinnamon rolls can come with either cream cheese frosting or a traditional glaze frosting.

Individual Roll - One individual, large gooey roll.

Cinnamon Roll Tray - A tray of 8 cinnamon rolls.

Take and Bake Tray - A tray of 8 cinnamon rolls ready to be baked in your own oven. Get the delicious smell of home made cinnamon rolls without the candle.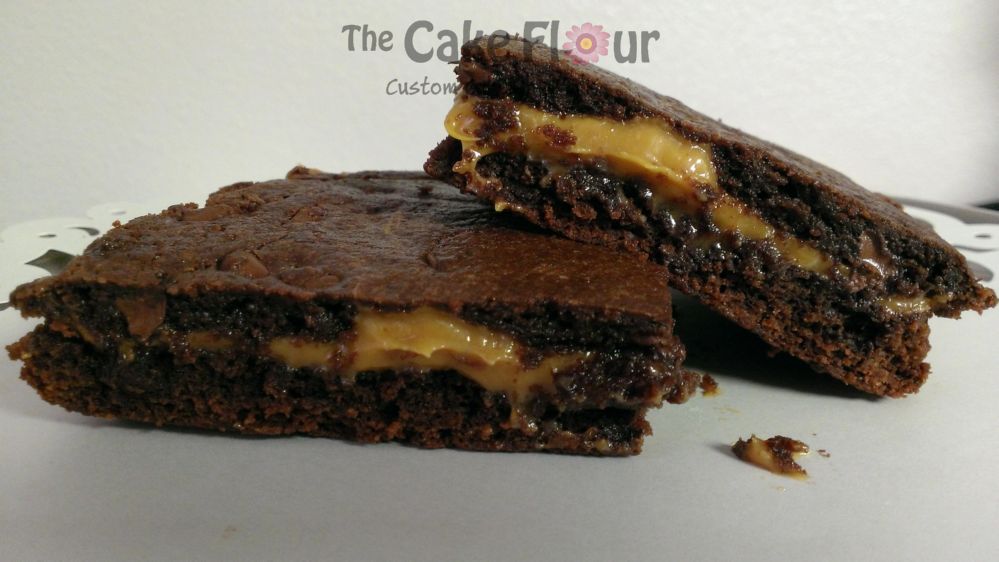 Brownies
We offer a variety of brownies sold by the square.

Chocolate caramel layered brownies - Moist chocolate brownies with a layer of gooey caramel in the middle.

Peanut Butter Bars - Slices of peanut butter brownies topped with a peanut butter frosting.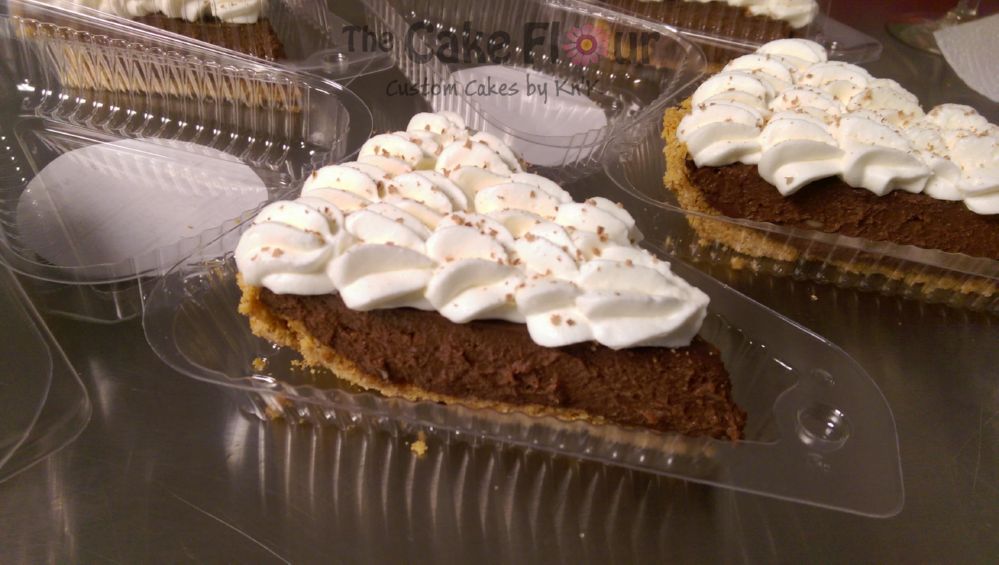 Pies
Pies can come in individual slices, or as a whole pie. Our pies are all made with fresh Michigan Fruits.

Blueberry Custard Pie - Creamy Custard with a layer of blueberries, topped with Chantilly cream.

Chocolate Custard Pie - Creamy chocolate custard with a topping of Chantilly cream.

Chocolate Espresso Silk Pie - Chocolate cookie crust with rich chocolate espresso silk filling, topped with Chantilly cream.

Chocolate Walnut Snow Capped Pie - With or without a touch of Bourbon.

Coconut Cream Pie - Topped with Chantilly cream and toasted coconut.

Marshmallow Pie (Smores Pie) - Graham cracker crust with marshmallow mousse filling topped with chocolate ganache.

Michigan Cherry Pie - Michigan tart cherries baked between a two layers of flaky crust.

Oatmeal Cream Pie - Sweet oatmeal pie topped with Chantilly cream.

Pink Lemonade Pie - Made with fresh strawberries and fresh lemons, inside a graham cracker crust with Chantilly cream on top.

Peanut Butter Pie - Chocolate cookie crust with decadent peanut butter filling topped with Chantilly cream.

Pumpkin Cheesecake Pie - A layer of cheesecake and a layer of pumpkin pie topped with Chantilly cream.

Rainbow Cheesecake Pie - Chocolate cookie crust, filled with cheesecake in 3 colors or your choice, topped with Chantilly cream.

Rocky Road Pie - Chocolate mousse topped with nuts and toasted marshmallows.

Strawberry Cream Pie - Strawberry mousse made with fresh strawberries, inside a graham cracker crust, topped with Chantilly cream.

Strawberry Rhubarb Pie - Fresh rhubarb (when available) and fresh strawberries baked together with an egg custard.

***All fruit pies depend upon market prices and availability. We buy all our fruit directly from the farmers or at the Muskegon Farmers Market.***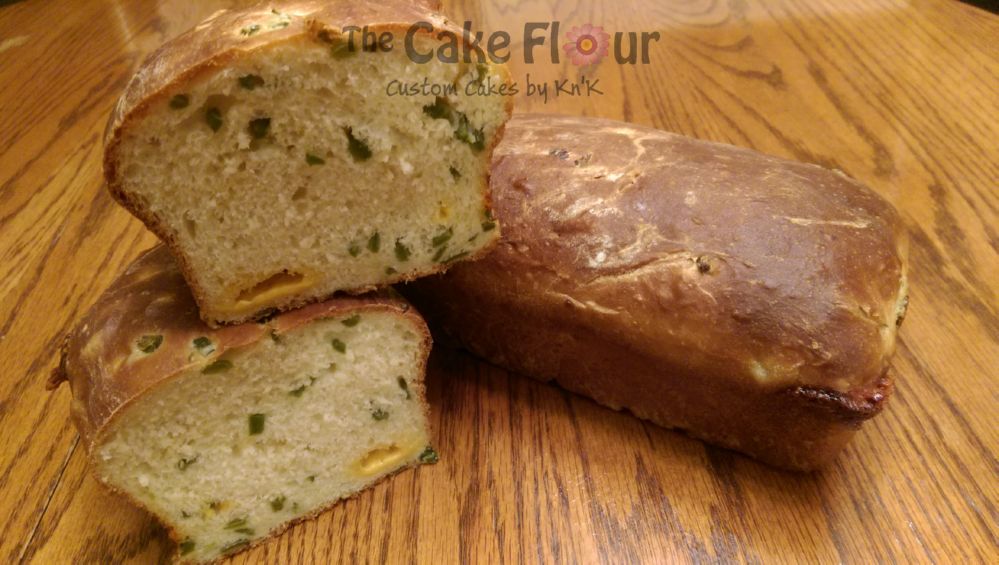 Bread
Bread is sold by the loaf

Cinnamon Swirl Bread - Hand rolled yeast bread with cinnamon swirled throughout.

Cheddar Jalapeno Bread - Yeast bread with cheddar and jalapeno bits baked in.